How can Haicam hub/NVR software support multiple security cameras in real-time artificial intelligence video and audio analysis without a GPU?
Haicam tries to provide a low-cost solution for home security surveillance systems. Artificial intelligence and machine learning have been introduced to the security industry for years. But most solution requires a powerful GPU card to implement the real-time AI video and audio analysis process. That can cause high cost and technical barriers to most family users.
Most security cameras are monitoring a still environment, with no movement at all the most time, which means no video process is required at the same time. For example, suppose you have eight cameras at home. Even in the busy hours, all of your family members are at home; there may be only one or two cameras that have a lot of motion detected. For the security monitoring system, you may take more care of when you are working and nobody in your home. That means if no burglar enters your home, the whole Haicam system can be idle and standby except for video recording.
Haicam uses different technologies for different cameras to detect motion or audio events and only send the most likely human actions to the AI process to analyse.
Our Windows 10 test instance has linked six 5-megapixel cameras in real-time video and audio detection and 7 x 24 hours continuous recording.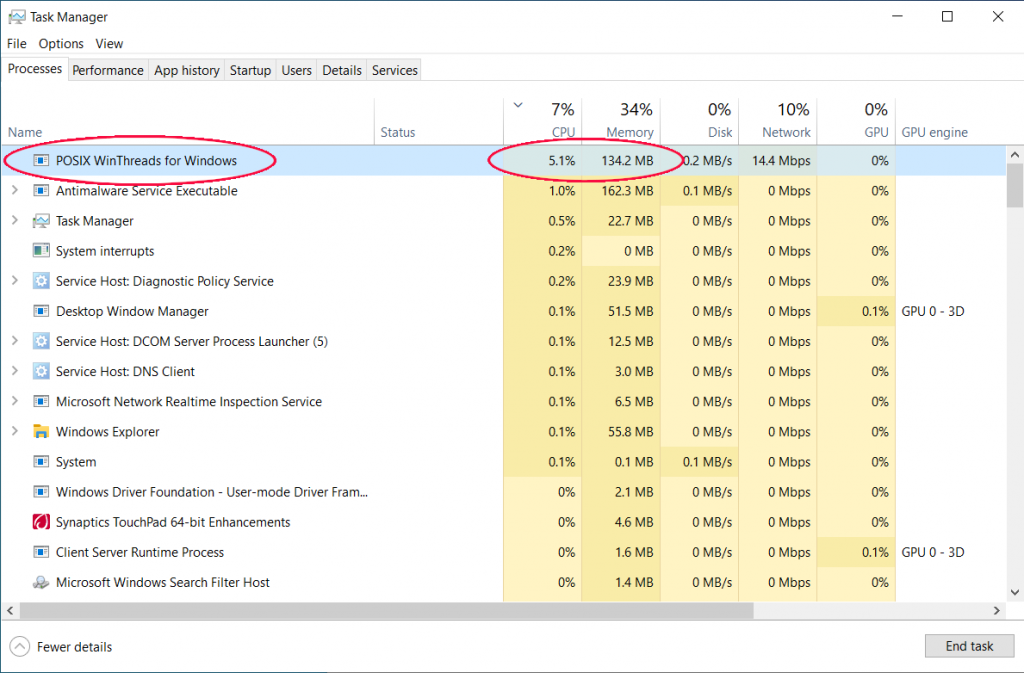 The "POSIX WinThreads for Windows" actually is the Haicam software's process. It just takes 5.1% CPU usage and 124.2 MB of memory.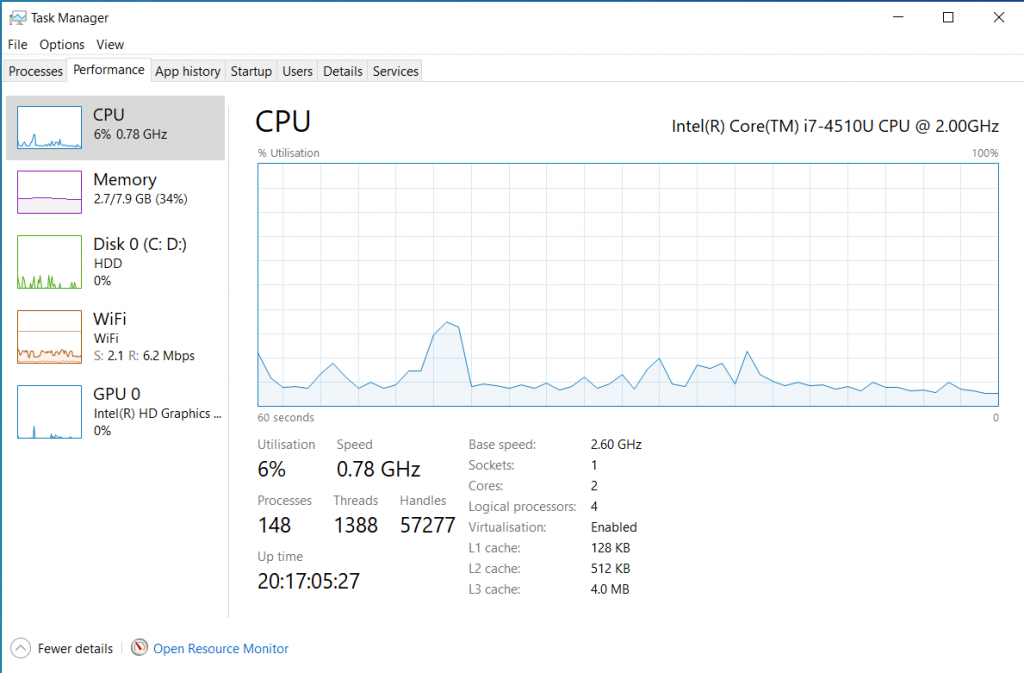 Here is the CPU usage curve in real-time. You can see it is much lower with a five-year-old Intel i7-4510U CPU.